Healthy and clean home
all at the same time
Natural and effective homecare products with probiotics
100% Ecological cleaners
That truly work
After more than 3 years of development, we started new era of natural homecare products with started with Probiotic Craft collection.
We've searched, selected and tested over half a thousand of the finest raw natural materials. Together with a team of scientists and doctors, more than 400 different product prototypes were created - all with the goal to create natural, planet and health-friendly cleaners that work just as well or better than their counterparts.
After years of rigorous testing, the Probiotic CRAFT collection was born and released for production under a patented technology.
Made from natural and luxury materials, that are all Ecocert certified, distributed in a 100% recycled PET bottles and  made under rigid quality control and ISO standards - these products are truly top of the range.
Hyaluronic acid, seawater and sea salt, lotus extract, hazelnut oil - PROBIOTIC CRAFT products are enriched with the best nature can offer.
We made sure our partners can be proud to sell our products.
Products we offer
Discover our product range
The PROBIOTIC CRAFT collection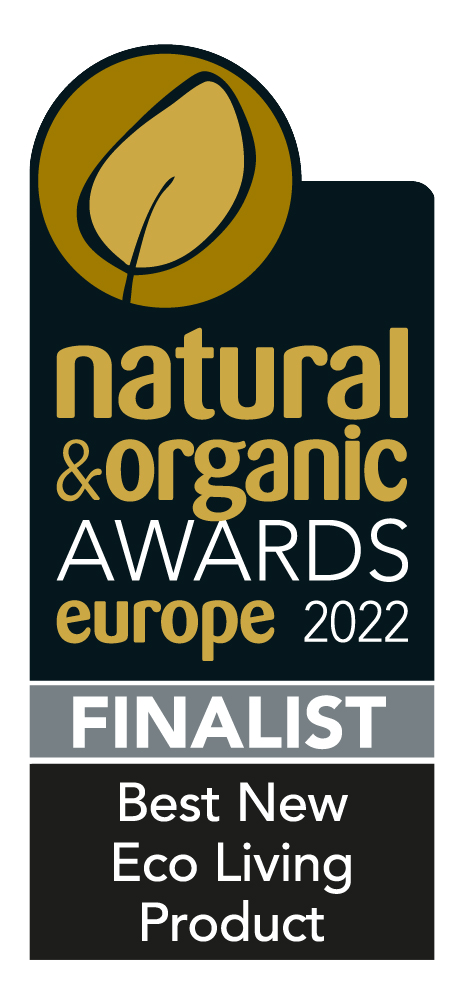 Top of the field in effectiveness
Study after study and customer review after customer review - the feedback we get that our hard work in creating natural homecare products has paid off. 
Did you know, that 91% of mothers who try our products love them and buy them again?
Or that Probiotic CRAFT is a finalist of the 2022 Natural & Organic Awards Europe amongst the best new eco living products?
Natural no longer means ineffective.
Made in collaboration with doctors
Our homes are where we spend most of our time - up to 65-70% according to most studies. So it's critical, that we live not only in a clean but also in a health-friendly environment.
With help from renowned European doctors and researchers involved in the development process, we made sure that we offer a product that our partners can sell with a sense of pride and certainty.
PhD, Doctor Pediatrician and Medical clinic owner
Indrė Plėštytė - Būtienė
"Probiotic CRAFT series cleaners are one of safest and most health-friedly cleaners out in the market today. It is a privilege and honor to have had the chance to be involved in the creation of these wonderful cleaners."
Cleaners with probiotics - key to a healthier household
PROBIOTIC CRAFT collection products enrich your home with good bacteria after cleaning, thus creating a natural barrier for other bacterias to grow, instead of leaving an empty space for bad bacteria to take over and thrive. 
This results in our homes being healthier and safer for those, who live in them.
Using regular household products:
Bad bacteria prevail.

Favorable conditions to develop allergies.

Increased risk of diseases.
Using PROBIOTIC CRAFT cleaners:
Good bacteria prevail.

Reduced risk of allergies and diseases.

Clean and healthy home enviroment.
Scientifically proven benefits.
Little bit more about us
Let us to introduce
ProBioSanus company was founded in 2012 in Vilnius. With the help of natural sciences, we create and develop innovative products that take care of your home environment, are nature-friendly and improve the quality of life.
First PROBIOTIC™ product line was launched in 2012. In 2015 the second generation of products was launched. We have spent the last three years developing a new line of the product. We searched, selected and tested over half a thousand of the finest raw materials from around the world. More than 400 different product prototypes were created. After much and detailed research, we selected only the finest and high quality natural raw materials together with the greatest base of them all – probiotics – and put them into the new product line PROBIOTIC PURE – sustainable cleaning products for sustainable living.
WE UNITE NATURE AND SCIENCE
Little bit more about us
Quality
PROBIOTIC cleaning products are created and developed in the company's laboratory.
Our laboratory is one of the most innovative and advanced laboratories in the Baltic countries. Laboratory was established in 2014 in cooperation with the EU structural funds. The laboratory is located in Santara Valley – the heart of the Lithuanian biotechnology industry, located in Vilnius.
Santara Valley is the place for companies focused on BioTech, innovative medical technologies, molecular and bio pharmacy, and sustainable development. Our Research & Development team is skilled in fields of chemistry, biotechnology, and microbiology.
Until now, we are developing our skills and working together with the best science universities and laboratories in the country. ProBioSanus is a member of the Lithuanian Biotechnology Association
Make you home a cleaner and safer to live in!
Natural home care products with probiotics.